Open Call [Closed]
I4-GREEN is closely collaborating with the project MINE.THE.GAP which provides the digital platform to submit applications for the I4-GREEN Open Call.
I4-GREEN will provide financial support and services to up to 15 SMEs deploying new products, processes and/or technical services into the IHO pilot (Iron Holm Oak – PILOT 1, located in Extremadura, Spain) and E-LIX pilot (PILOT 2, located in Andalusia, Spain).
---
OPEN CALL PROCEDURE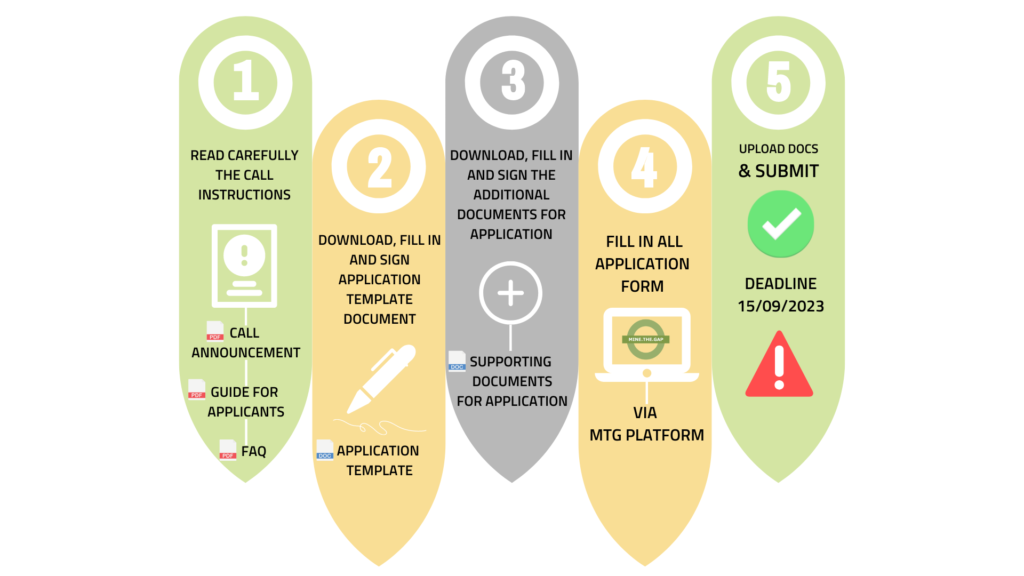 The Open Call contains all the documents needed for understanding and includes all the Call conditions (Call announcement, Guide for applicants & FAQ) and for submitting proposals for the Open Call (Application template & Supporting documents for application).
The final goal is to promote technology transfer, services, and products into targeted sectorial SMEs and to promote cluster collaboration tools involving business services and financial support to SMEs in the ecosystem.
---
Please, download all documents (5), read carefully and fill the application template and the supporting documents by following the instructions.
CALL INSTRUCTIONS DOCUMENTS
Call for proposals has been closed on 15th September 2023, 17:00 CET.